---
D'Cruze - Hidden Tracks EP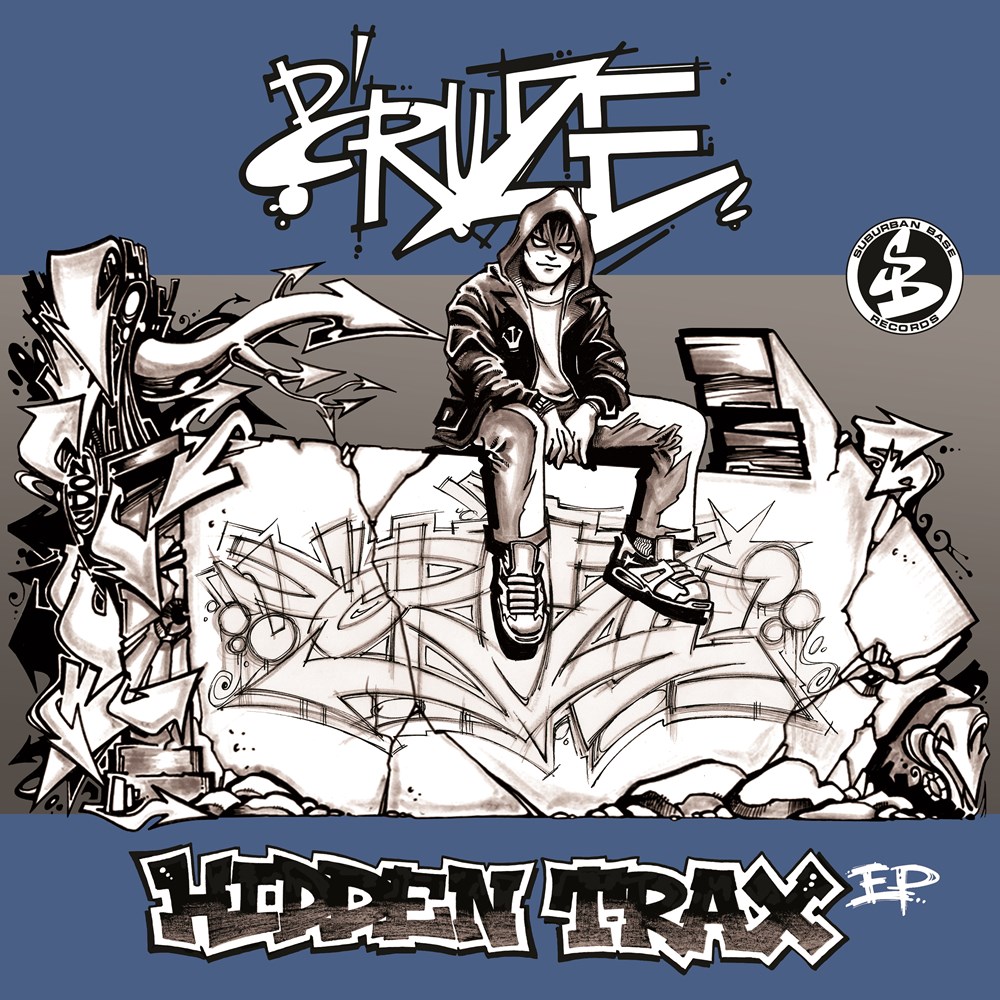 | | | |
| --- | --- | --- |
| MP3 release | £3.00 | |
| FLAC release | £3.50 | |
| WAV release | £4.00 | |
12" Vinyl
20% discount

£11.19
---
D'CRUZE - HIDDEN TRAX EP from rare DAT studio tapes that have been saved!
D'Cruze, the legendary DnB producer synonymous with some of Suburban Base's biggest tracks such as 'Lonely' and 'Watch Out' now sees some of his unreleased productions finally getting a much sought-after release.
The Hidden Trax EP's theme comes from concept that the D'Cruze limited US only edition album contained tracks that were only discovered if you allowed that album to play on beyond what was supposed to be the last song, after a gap of silence no track ID and not listed on the track titles. This is where you'd find 'Bittersweet' pt 2 as a hidden track on the CD. This was Bittersweet's only ever appearance having never been released in the UK and never released on vinyl or digitally worldwide.
The lush rolling workout of 'Hardstep' is probably our most requested track that has never had a vinyl release having only briefly appeared on the very limited CD only 'Subbase Sampler', demand for a vinyl pressing of this has been called for since 1996.
Another beautiful hidden gem 'Sublime State' from 1995 wouldn't be known to our UK audience as it's an exclusive tune to the US only CD release that has never seen a UK or vinyl release.
Rounded off with the incredibly beautiful 'Meus Precious Filius', an unheard unreleased D'Cruze track that was considered a 'lost DAT' until recently surfaced. We are now able to bring this to the world as an epic slice of fresh music from D'Cruze.
The EP is presented on blue and black splattered vinyl making every single piece uniquely different. Original custom sleeve artwork is provided by Suburban Base legendary artist Dave Nodz in his iconic graffiti influenced style.
These are already high demand tracks all brought together for a fantastic value 4 track EP, so grab yourself a piece of future history now whilst we have these available for a limited time.
---